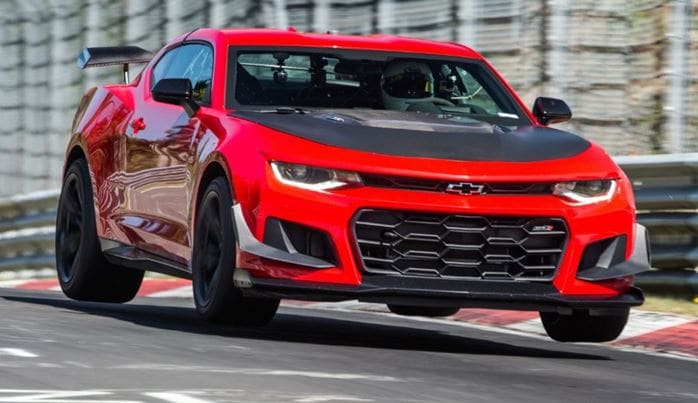 If you're a fan of the new Chevy Camaro in Kansas City, you're going to love this. Known for being fast, very fast, the 2018 Chevy Camaro ZL1 1LE recently set a new record at the famed Nürburgring's 12.9-mile track.
The race-inspired ZL1 1LE completed the "north loop" in just 7:16:04, making it the quickest Camaro to ever hit the windy, German track. The new time is a truly impressive 13.56 seconds faster than the Camaro that Chevy employed last year.
"With chassis adjustability unlike any vehicle in its peer group, the Camaro ZL1 1LE challenges supercars from around the world regardless of cost, configuration or propulsion system," said Al Oppenheiser, Camaro chief engineer.
Powered by a 650-hp, LT4 supercharged V8, the all-new ZL1 1LE offers world-class performance that is second to none. Other features of the new Chevy include various adjustable suspension components, such as front and rear dampers and special front dive planes.
To discover all that the standard Chevy Camaro has to offer, please contact us or stop by our store. If you're not quite ready to see us, be sure to check out our wide selection of brand-new Camaro models online. We look forward to meeting you!