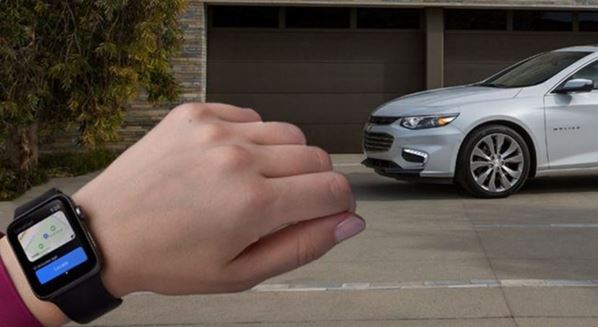 Chevy is making it easier for owners to stay connected to their new Chevys. Just recently, the automaker announced that it is making its popular myChevrolet App available on Apple Watch. And with nearly 1.4 million Chevrolet owners now using the app regularly, the expansion makes perfect sense.
The app gives drivers the ability to perform a variety of tasks with the touch of a button. Owners can now use their Apple Watch to lock and unlock the doors, cancel and activate the lights and horn, get walking directions to their vehicle and find where their new Chevy car, truck or SUV is parked.
"The use of the myChevrolet app by our owners continues to grow across the entire vehicle lineup, so expanding its availability to Apple Watch was a natural next step and allows us to offer another easy way to manage key vehicle functions remotely," said Paul Edwards, Chevrolet U.S. vice president of Marketing.
During the first half of 2017, Chevy Malibu owners alone used the app nearly 8.5 million times, which is a 44 percent boost from the same time period in 2016. No matter if you're looking for your car in a busy parking lot or want to cool it down before heading out on a hot summer day, the myChevrolet app will be there when you need it most.
To learn more about the app and new Chevy models that feature the technology, please contact us or stop by Van Chevy today!