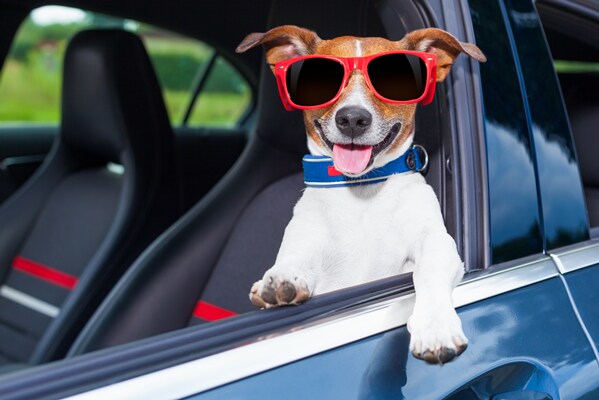 Pamper your pup by packing the right things for him during your upcoming road trip. Keep reading to learn about Van Chevy's top things to pack for your four-legged friend.
Dog Food
This may seem like a no-brainer, but many drivers often forget to bring along the basic food items to help their furry friends eat well during their on-the-road adventures. We highly recommend bringing a can opener if your dog is used to eating canned foods. Make sure to also bring along Fido's favorite dry food, which should be stored in a large Tupperware container for easy access.
Protect Your Seats
Having your pooch come along for your road trips can be priceless, but you don't want to come home to wrecked car upholstery that can be expensive to fix. Seat covers come in all shapes, sizes and prices, so make sure you invest in one before you head out on the open road.
Water Dispenser
Summer months can be very hot, so you'll need to make sure your dog stays well hydrated. To avoid messes in your vehicle, invest in a travel water dispenser that can handle the bumps and potholes you might experience during your vacation.