Three Main Charging Options
Unless you have owned an electric vehicle in the past, you may be a little unfamiliar with how the charging process works. Luckily, it is pretty straightforward and easy to figure out. For the Chevrolet Bolt EV, you have three main charging options:
120-Volt Charging
The simplest and easiest way to charge up your Chevy Bolt EV is by plugging it into a standard 120-volt, three-prong outlet. Most people simply plug the vehicle into an outlet in their garage overnight. Charging the vehicle in this way will provide you with four miles of range for every charging hour. In other words, an 11-hour overnight charge will give you about 44 miles of range to enjoy the next day.
240-Volt Charging
If you want to take your Chevy Bolt EV's charging to the next level, you can use the 240-volt charging system. Since 240-volt outlets are not commonplace in most homes, you will need to have one professionally installed by an electrician if you wish to make use of this system in your garage. If you do choose to charge your vehicle at 240-volts, you can expect to receive around 25 miles for every one hour of charging time. That means you would only need to plug it in for a couple of hours to enjoy a 50-mile range. Indeed, if your Bolt's battery is just about completely flat, this charging method can have it fully charged in about nine hours.
Super Fast-Charging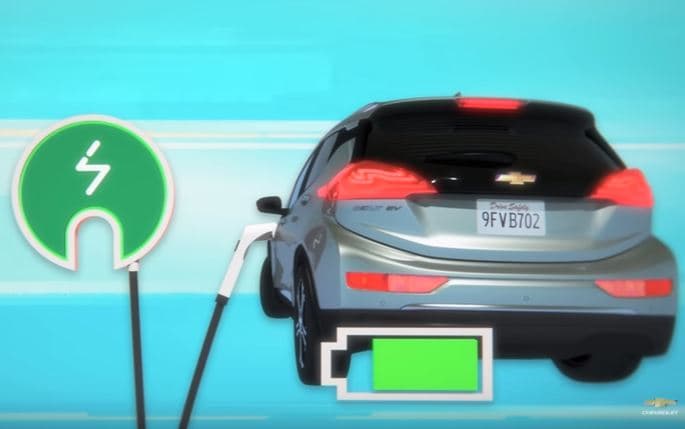 Sometimes, your Chevy Bolt EV just needs to be charged up in a hurry. You can give it the boost it needs by visiting one of the many super fast public charging stations that are located throughout the country. Super fast charging can provide you with almost 100 miles of range in just 30 minutes - making it the quickest way to get back on the road. You can find your closest public station by checking online or with an app.
If you need a little more help figuring out your Chevy Bolt EV's charging system, the Van Chevrolet team can help. Simply give us a call or drop by our service center during regular business hours and one of our friendly representatives will be happy to walk you through the process and answer any questions that you may have.