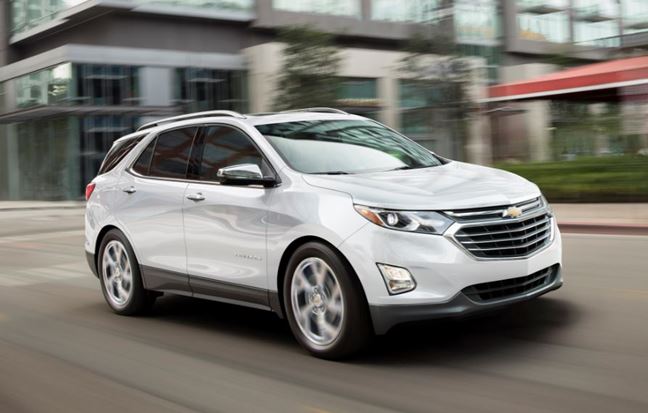 Spend less time at the pump and more time cruising in the 2018 Chevy Equinox, which offers an EPA-certified 39 miles per gallon on the highway with the optional 1.6-liter turbo-diesel motor.
The good news continues with a 577-mile cruising range, making it easy for you to take a road trip from Kansas City to cities like Dallas or Minneapolis without having to stop for petrol.
"Chevrolet continues to lead with technologies that offer customers more choice," said Steve Majoros, marketing director for Cars and Crossovers. "Our three-engine turbo-charged Equinox lineup means we can provide drivers more options for the performance and efficiency they desire."
The new engine is able to produce 240 pound-feet of torque, plenty of power to get you where you need to go in a hurry. On top of this benefit, the powerplant also features stop/start technology, adding to the vehicle's fuel efficiency. Mated to a smooth six-speed automatic, the vehicle is able to climb speeds fast.
What Does the New Equinox Near Me Offer?
Plenty. For the current model year, the 2018 Equinox gets refreshed styling on the outside and inside. The new SUV also comes with two other engine options than the diesel-turbo. Starting with the 1.5-liter four-cylinder turbo, it is able to generate 170 horsepower and 203 pound-feet of torque. There's also a more powerful 2.0-liter turbocharged powerplant that is good for 252 horsepower and 260 pound-feet of torque.
Stylish, powerful and well-equipped, the 2018 Chevy Equinox is a prime pick. Discover all that it has to offer by seeing it in person at Van Chevy today!