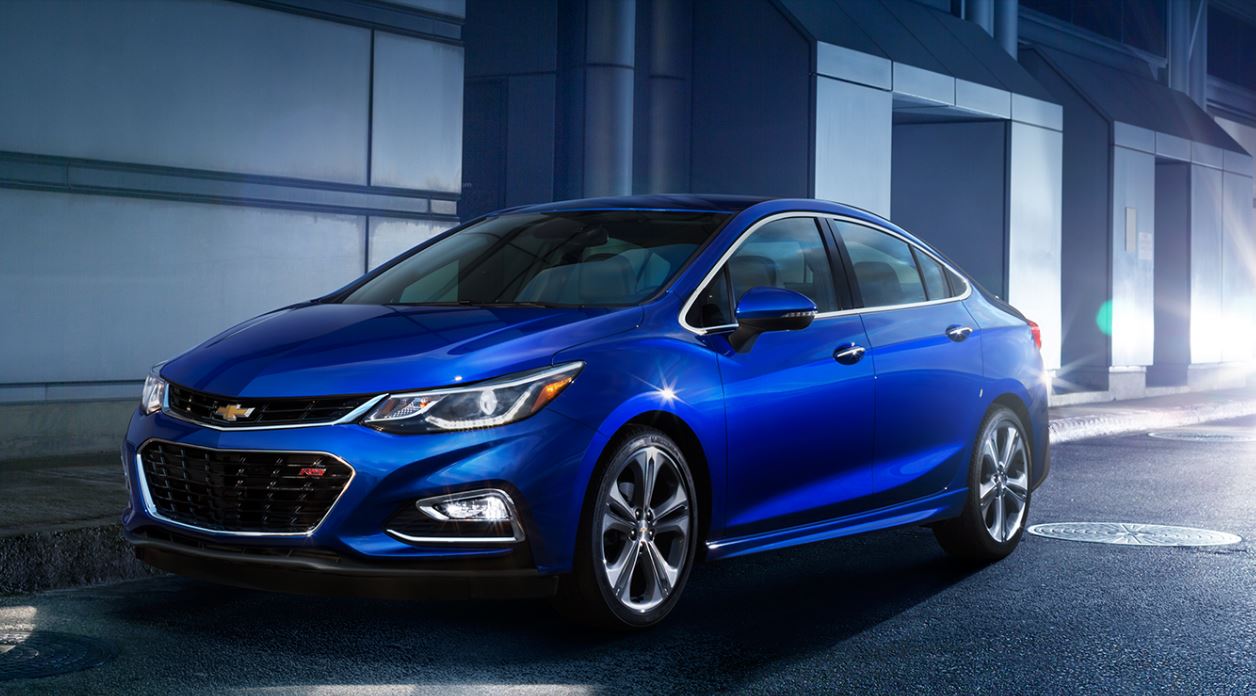 If you're already a fan of the new Chevy Cruze, you're going to love this. A new Chevy Cruze Diesel model is set to roll into our dealership for 2017. Featuring the same fun-to-drive spirit as the gas-powered Cruze, the turbo-diesel car will take your on-the-road adventures to new heights.
Underneath its hood lies a peppy 1.6-liter inline four-cylinder turbocharged engine that produces 136 horses and 236 pound-feet of torque. Buyers will have the option of a six-speed manual transmission or 9-speed automatic. Other than its under-the-hood mechanics, the vehicle carries over all of the same styling elements as those found in other 2017 four-door Cruze sedans. The Cruze Diesel Hatchback is expected to arrive in 2018.
"We designed these to be sporty, as you can see," said Alan Batey, President for GM in North America. "It's fun to drive. You take this look, and you take those performance parts, and you marry it with a diesel. This will be fun to drive."
Both gas- and diesel-powered Cruzes are available in L, LS, LT and Premier trims, while the hatchback is offered in LT and Premier only. Inside, you'll find a modern cabin, complete with standards like a 7-inch touchscreen, Bluetooth, USB port and Apple CarPlay and Android Auto smartphone app integration. There's also remote door locking/unlocking, automatic headlights, sporty 15-inch steel wheels and much more.