Used Vehicles For Sale in Kansas City, MO
Have you been considering purchasing a used car? Van Autoplex in Kansas City is here to offer a wide selection of pre-owned vehicles. Whether you're searching for a fuel-saving economy car or an SUV that can take you on many outdoor adventures, you'll find your dream vehicle here. Our inventory turns over quickly, so be sure to check back for great deals on a variety of pre-owned vehicles.
Switching to a newer car means getting updated safety features and plenty of other benefits, but you don't necessarily have to buy brand new to get a major upgrade. Opting for a car that's a few years old will give you access to modern features without the hefty price tag.
What Are Some Benefits of Buying a Pre-owned Vehicle
There's an adage that says a car will lose thousands of dollars in value the moment you drive it off the lot after purchase. Unfortunately, this isn't a myth. A car does lose value the second it stops being new. Even if you only keep the car for a few months and then attempt to sell it, the car will still be considered pre-owned. No one will ever pay as much for a pre-owned vehicle as they would for a new vehicle, so when you take that into consideration, it makes sense to opt for a slightly used car versus a new one.
It's no secret that buying used is going to save you a lot of money. If you need to finance your car, you'll be required to have full-coverage insurance, and that will be more affordable if the car is older. Buying used also makes it easier to pay cash for the vehicle, avoiding the need for financing all together. Registration fees are typically lower for used vehicles as well.
Another huge benefit of buying used is that you can typically get a vehicle with better features. A new car with all the extra safety and luxury features is going to cost you a pretty penny. That's why many people end up buying new cars with only the standard features included. If you get a car that's a few years older, you'll be able to pick one that has all the features you desire at a more affordable price.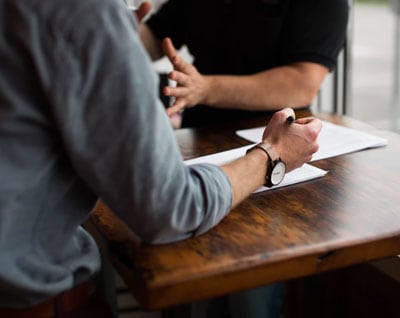 Quality Pre-owned Vehicles
When you see the low prices on our used vehicles, you might have some reservations. At Van Autoplex, we're proud to be a source for affordable, high-quality vehicles for the local community in Kansas City and beyond. Every vehicle that you see listed in our inventory has been thoroughly cleaned, inspected and tested for safety and functionality. You'll never have to worry about quality when shop for a car with us.
If you're ready to pick out the car that will carry you into the future, please contact the team at Van Autoplex today. From explaining features to discussing your financing options, we're always excited to help. Whether you want to casually browse your options or take your dream car on a test drive, we're here to assist you every step of the way.