Review the 2013 Corvette from Chevrolet Dealer in Kansas City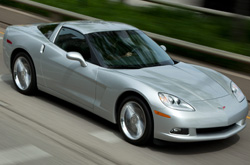 Thanks for choosing Van Chevrolet as your resource for 2013 Chevrolet Corvette reviews. Where do we get these Corvette reviews? From stellar writers in their industry. We're your Chevrolet Corvette dealer; this article will help you learn everything you need to know about the Chevrolet Corvette in Kansas City. Read on, but don't hesitiate to contact Van Chevrolet for more Corvette information.
Chevrolet Corvette Video Review
2013 Chevrolet Corvette Quick Specs
Comparing the 2013 Chevrolet Corvette against against vehicles like the 2013 Dodge SRT Viper, Ford Shelby GT500, BMW M3 and the Nissan GT-R, and you will discover that the 2013 Corvette outshines the competition in various areas. Browse our bullets to see why!
2013 Chevrolet Corvette MPG: 16 city / 26 highway
2013 Chevrolet Corvette 0-60 MPH in 3.6 seconds
2013 Chevrolet Corvette Body Style(s): Coupe, Convertible
2013 Chevrolet Corvette Seats: 2 passengers
2013 Chevrolet Corvette MSRP: $49,600
2013 Chevrolet Corvette Cargo Space: 22.4 cubic feet
2013 Chevrolet Corvette Colors: Velocity Yellow, Torch Red, Black, etc...
Features & Accessories Available on the New 2013 Corvette
Your Chevrolet Corvette Comes With Built In Peace of Mind
Maintaining the Quality & Value of Your New Investment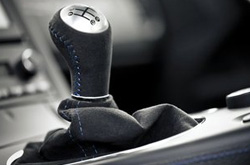 No chain car repair sites in Kansas City, MO offer Van Chevrolet's wonderful combination of certified Chevrolet Corvette service techs, full year warranties on all work and Chevrolet OEM parts. Chevrolets in Kansas City can take a beating, so turn to the auto repair experts in Kansas City - Van Chevrolet. We handle a diverse set of jobs with no trouble, including Chevrolet battery replacement, brake pad mends and, of course, more elaborate tasks like muffler repair - and this is just a chunk of what we can work on. Van Chevrolet's got you covered for tried-and-true Chevrolet repair and factory-scheduled service in Kansas City. Click the next link to find current service specials now!