When it comes to reaching the younger market of Millennials, Chevy is working hard to retain a following. In doing so, they have found favor with Millennials by releasing a number of innovative models. The Chevy Trax, Cruze, and Spark have earned a devoted following because they are so affordable. Overall, Millennials like the Chevy brand because it offers them the functionality of what they truly desire: Wi-Fi, Apple CarPlay, and quality construction. Let's consider why Millennials are so devoted to Chevy in greater detail, below.
Why is Chevy the Brand of Choice for Millennials?
Chevrolet has a strong reputation in the United States. They have been around since 1911, building high-quality domestic vehicles right on US soil in their Detroit home. Unlike some brands, they survived the recession and demonstrated their strength by continuing to release a wide variety of high-quality autos. The Chevy Volt was one of the first all-electric consumer vehicles released, which demonstrates their commitment to innovation and green energy. Many other brands have refused to retool and keep on holding on to the fading relics of their glory days by repackaging the same technology and features, decade after decade.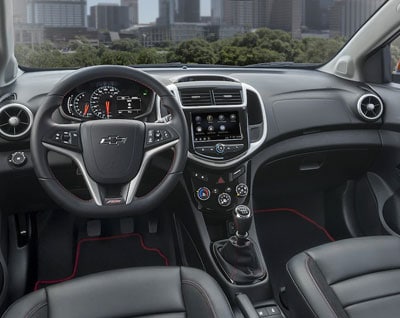 The newest economical releases like the Trax, Cruze, and Spark provide Millennials with the features that they want at an affordable price. This appeals to their savvy sense of shopping and proves to be a wise investment when they find that they can afford the maintenance, monthly financing payments, and insurance. Because Millennials have grown up in an explosion of digital technology, they think of things with greater comprehension. They thoroughly research the models by checking the reviews, the warranty protection, the prices, the options, and the standard features. They have a definite advantage over generations who have failed to keep up with technological trends.
What Sets Millennials Apart with Cars?
Millennials are also more focused on having experiences than other generations. They see a vehicle as something that allows them to enjoy life, not simply an appliance that gets them to and from school or work. Therefore, they embrace the lifestyle of owning a vehicle that adapts to their needs. And Chevy will continue to innovate with fresh colors, styles, technology, and safety features that are easy on the budget but still provide an advantage over any obsolete vehicles on the market.
Millennials have grown up in a world where everything becomes obsolete quickly and are more adapted to researching products from diverse resources. Contact Van Chevrolet if you are interested in following in the footsteps of so many savvy Millennials.